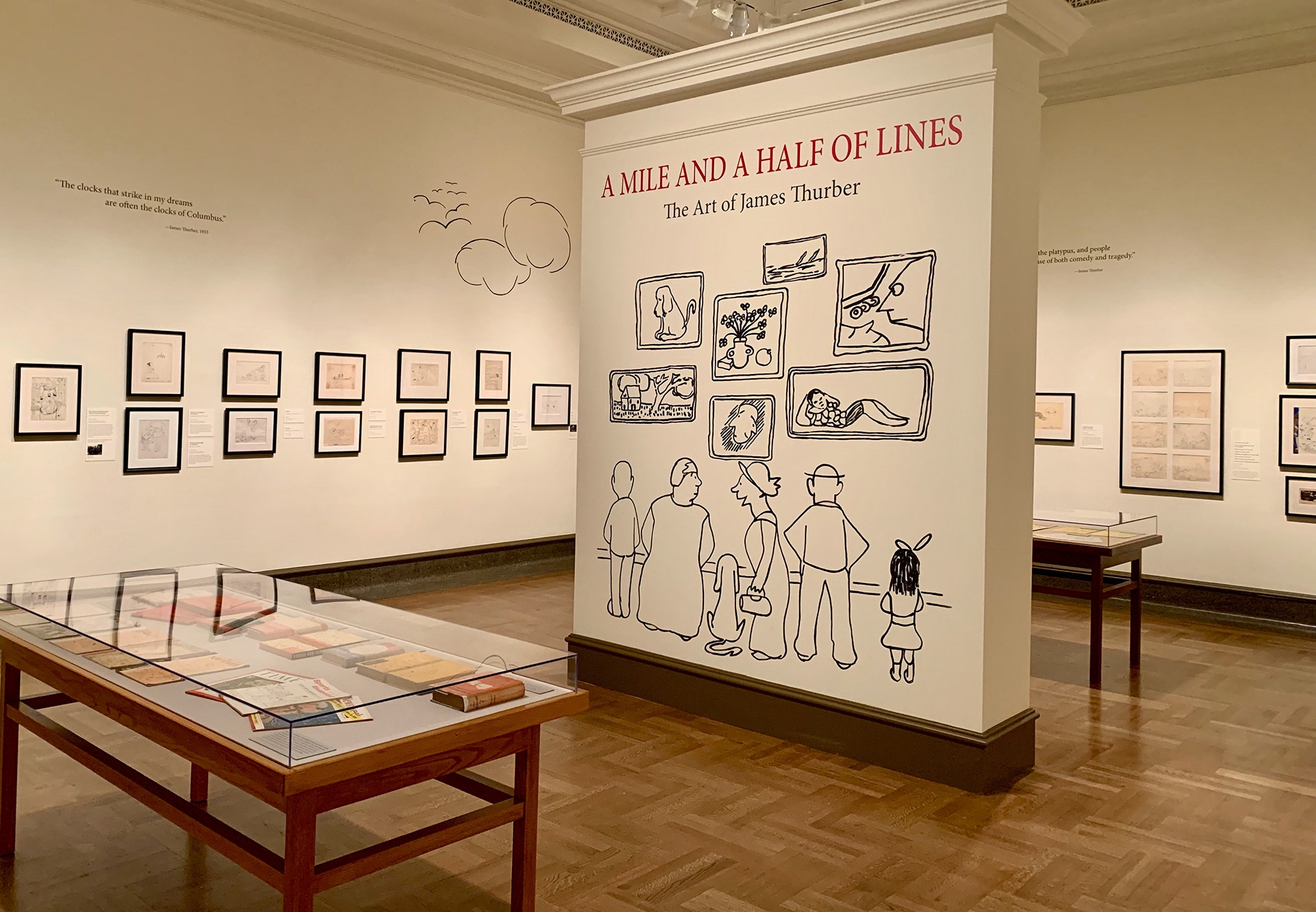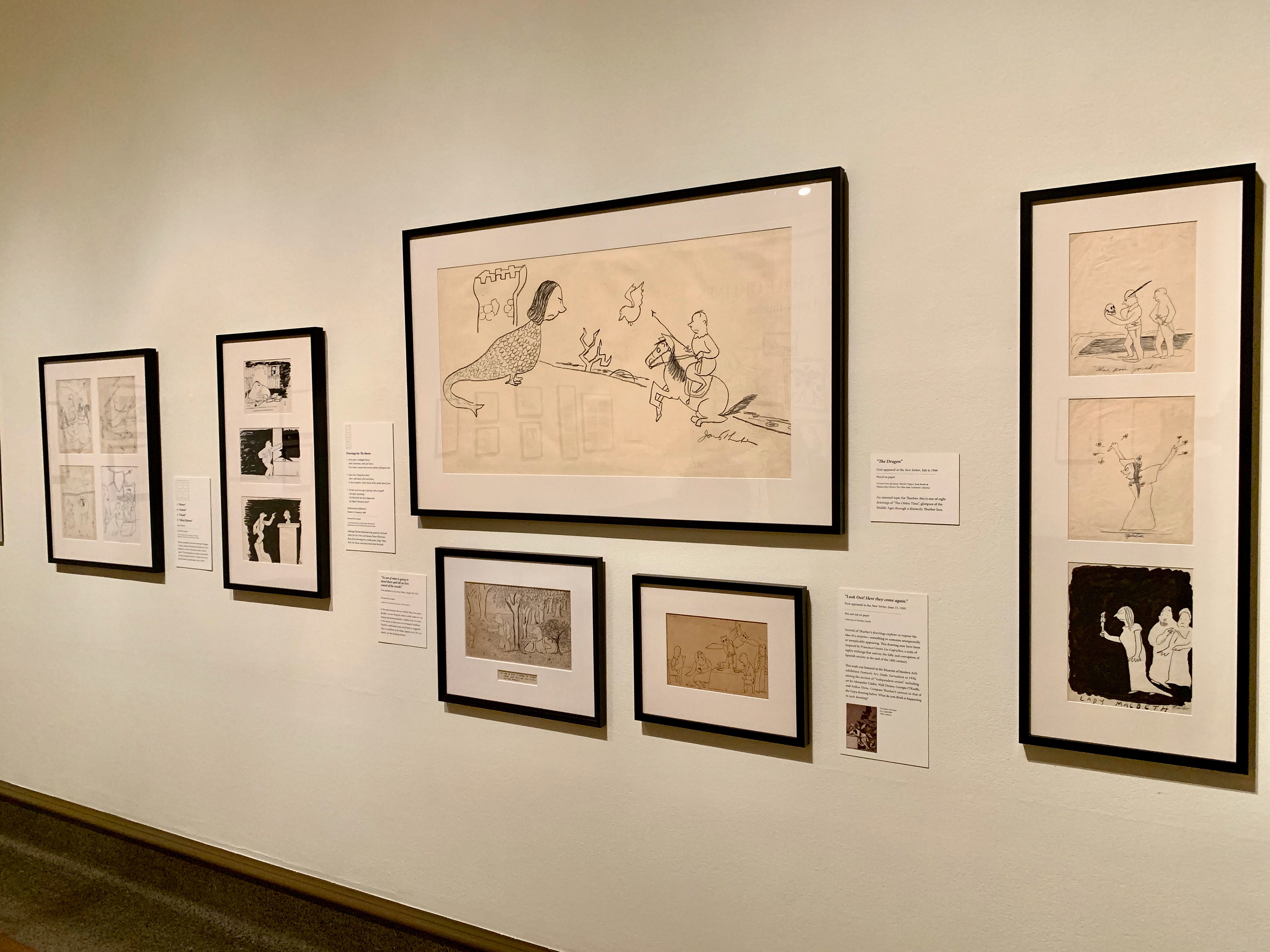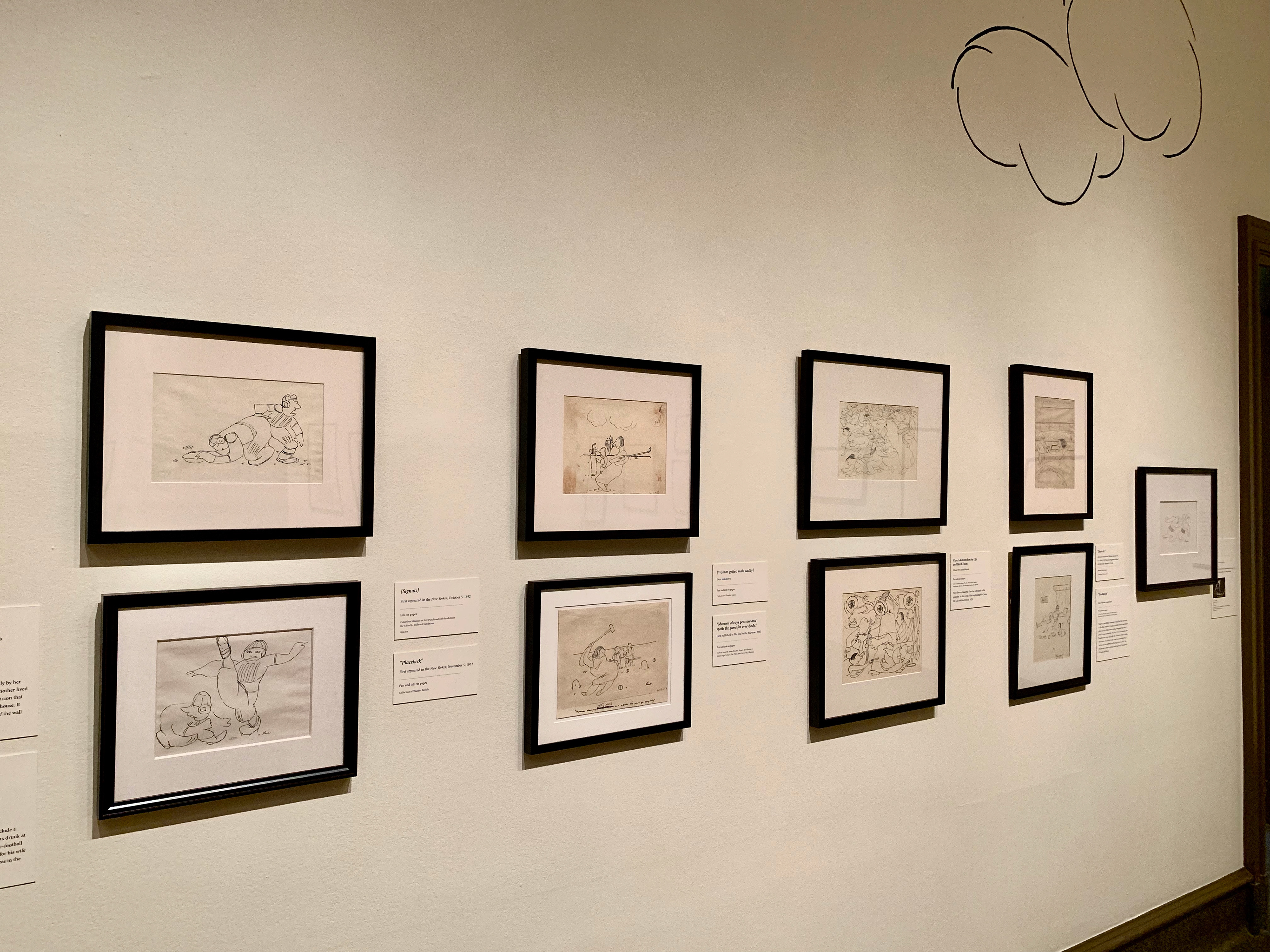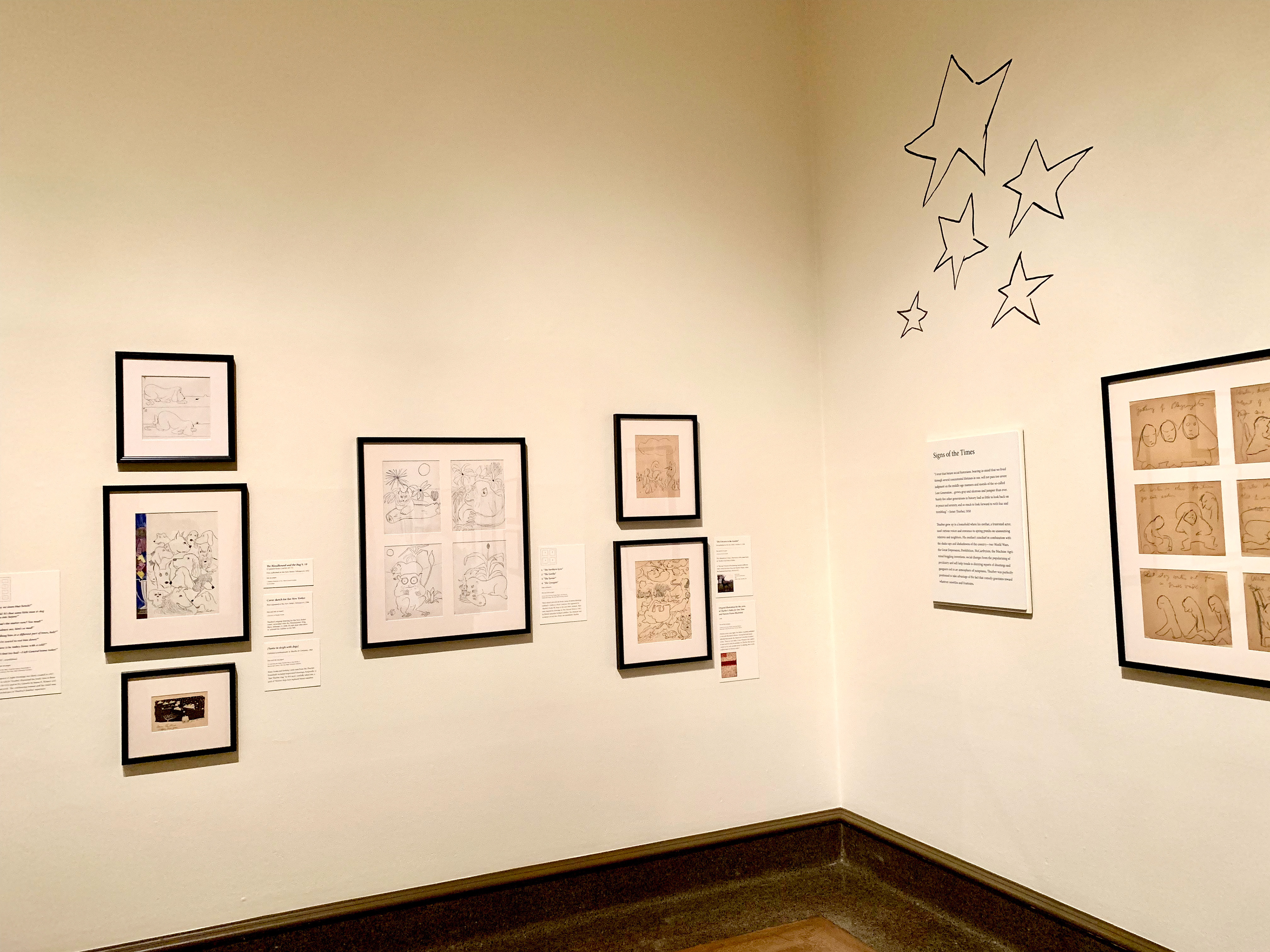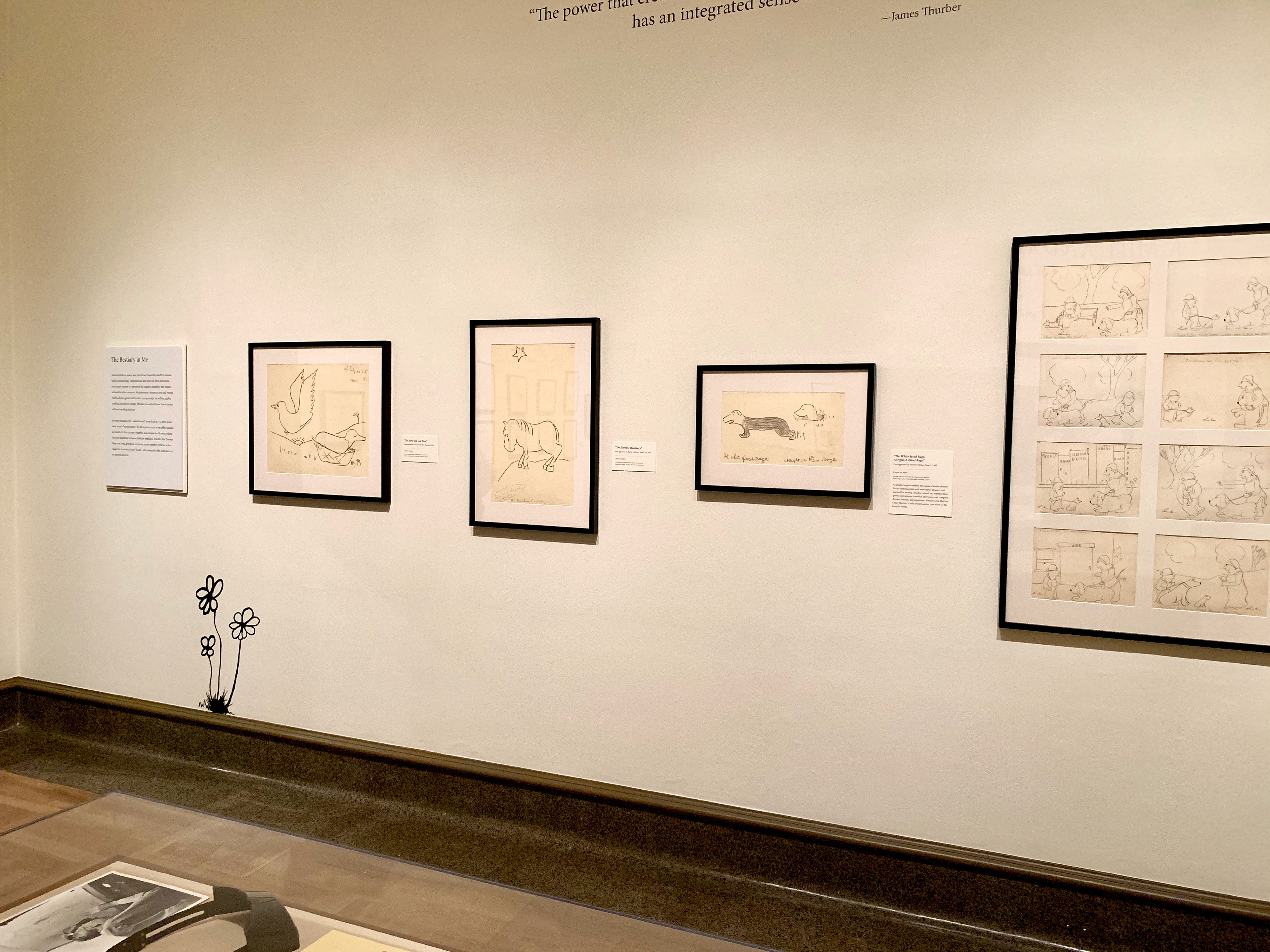 "The most wonderful thing about Thurber's drawings is how they prove the point of a cartoon is not to show off a mastery of perspective or anatomy, or that the cartoonist can render a horse—or a sea—better than anyone else on the planet. Not that I can tell you what the point is, other than it has a lot more to do with being funny than anatomy." —Roz Chast
"Thurber's drawings dropped into the pages of the New Yorker like graphic boulders in a placid pond."
—

New Yorker

cartoonist Michael Maslin
"Thurber's wit sustains life. He towers over all." —Maira Kalman
Library Journal

(starred review)
"Rosen's massive effort is the first of its kind, and deserved to be the final word(s) on the artist/writer's oeuvre, which remains, as suggested by Dorothy Parker, 'infinitely beguiling, infinitely provocative.'...this volume is worthy of readers' holy shelf..." 
Humorist, cartoonist, writer, playwright. James Thurber was to the twentieth century what Mark Twain was to the nineteenth. At one point, his books were the most read of any American in the world. His work could be found anywhere—from the pages of the New Yorker to the pages of children's books, from illustrated advertisements to tea towels and dresses. Now, in celebration of the 125th anniversary of Thurber's birth, 

A Mile and a Half of Lines: The Art of James Thurber

 is a long overdue introduction and reintroduction to James Thurber and the artwork that fundamentally changed American cartoons. 
Including some 260 drawings, this collection is the first comprehensive focus on his work as an artist, a cartoonist, and an illustrator. With commentary from a host of preeminent cartoonists and writers, including Ian Frazier, Seymour Chwast, and Michael Maslin, 

A Mile and a Half of Lines 

celebrates the significance of Thurber's spontaneous, unstudied, and novel drawing style that not only altered the nature of American cartooning but also expanded the very possibilities of an illustrated line. Coinciding with the first major retrospective of Thurber's art presented by the Columbus Museum of Art in 2019, 

A Mile and a Half of Lines

 showcases both classic Thurber as well as visual material never before seen in print.